My life had been spiralling out of control for almost a year and now, at this moment, everything came crashing down. All I could think was "Mindy, WHAT ARE YOU DOING?" 

Mindy, Getting Ahead Program Client
As I sat in my car looking at the red and blue lights in my rear view mirror waiting for the officer to approach my window, I knew that my secret was going to be exposed. I thought about all the people in my life that would be hurt and disappointed by the news. Crack became the only thing I cared about. My two boys, family, my college education, and financial responsibilities were no longer a priority. I was [arrested and] charged with possession of cocaine. While I was awaiting my sentencing, I was in shock that I had gotten to the point that I was facing a felony charge. I mean, ME, a young woman who was raised in a small county school in a middle class family, now with two kids, a job, and a place to myself. It allowed me to take a hard look at my life and exactly what I was doing not only to myself but to everyone around me. Something had to change.
Getting Ahead Program
Equipping people in generational poverty with the resources and knowledge they need to understand unspoken social and cultural norms between classes and excel through: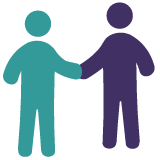 Pairing up with a volunteer Ally and setting goals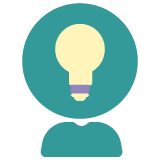 Evaluating resources, expanding opportunities, and gaining new perspectives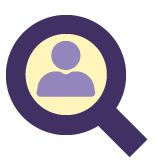 Identifying and learning hidden social rules of economic classes
You can help people like Mindy
Get involved and help end the cycle of poverty in Hancock County.
Whether you give resources or time, you'll know it will it make a lasting difference for families in need.
Bridges Out of Poverty
Learn how to create change from the inside out, so you're not just getting by but getting ahead.