Jenny came to the office with the sweetest baby in tow. Little Isaac melted all our hearts with his squishy soft cheeks and infectious smile. His cheerful disposition was a huge credit to the love and care he receives from his adoring mom, despite their difficult circumstances. Two months ago, Jenny and Isaac were living at a campground and she was frantically looking for an apartment before the campground closed for the season. They came to Hope House and Jenny was wrecked with worry and desperation. For many weeks, Jenny searched for a place she could afford and safely raise Isaac and for many weeks she hit roadblock after roadblock. Not enough income. Not enough rental history. Not enough good credit. Still, Isaac lit up every room he entered and his mom pushed on. Finally, Jenny met a landlord that gave them a chance at a new beginning. Jenny and Isaac moved into their new place on Isaac's first birthday. With boxes still stacked up and unpacked, they celebrated Isaac's big milestone. What better first birthday gift for sweet little Isaac than to fall asleep in his own room.
Housing Office
Provide free assistance to low-income individuals and families in Hancock County to locate housing and prevent eviction through: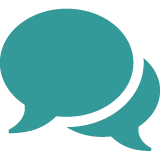 Developing relationships with local rental agencies and property owners to assist low-income families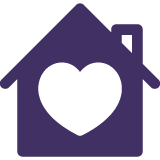 Assisting families in finding affordable and safe housing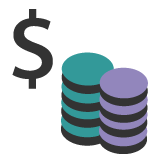 Helping families set a budget and eliminate barriers to permanent housing
You can help people like Jenny
Get involved and help end the cycle of poverty in Hancock County.
Whether you give resources or time, you'll know it will it make a lasting difference for families in need.
Housing Office
We can help you find affordable housing, prevent eviction, advocate on your behalf, and more.